People
Jose Mourinho facts that are interesting
Mourinho attempted to stop a book on him being published
Mourinho tried to stop the publishment of  book  on his biography " Jose Mourinho – Made in Portugal" written by  by Portuguese journalist Louis Lourenco which is also  a best-seller in the country, despite he attempted  to stop it from being published in the first place.
Mourinho can speak six different languages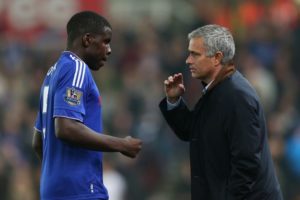 Mourinho has an special talent as he  speaks Portuguese, English, Spanish, Catalan, Italian and French. He has been often regarded as translator in the several occassion  in the past.
Mourinho quit B-school on Day 1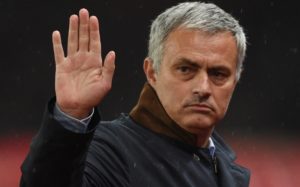 Mourinho was sent to business school by his mother, Maria Julia who wanted him to become a businessman when he 23 years old.He quit the school in just one day as he was not happy after joining the school and looked for his career in professional football.
Mourinho has a doctorate to his name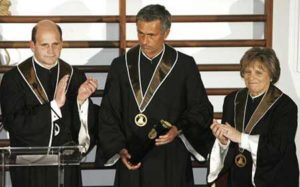 In 2009, Mourinho was awarded  a doctorate from Lisbon's Technical University for his contribution  in professional football. He  graduated with  a degree in physical education and sport 20 years ago from the University.
PE Teacher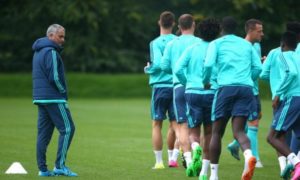 Mourinho was a PE teacher in Lisbon in the initial days of career in Portugal and taught in many primary schools and helped children with different abilities to play football
Mourinho sneaked into the dressing room in a laundry bin for the team-talk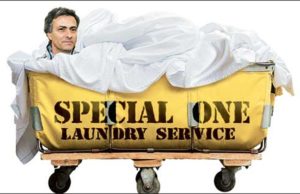 Mourinho was  banned by UEFA for  League quarter-final Chelsea's match against Bayern Munich in the 2004/05 season.It has been claimed that Mourinho arrived at Stamford Bridge early and hid in the dressing room to give the pre-match and half-time team-talk and  then was wheeled out of the ground in a laundry basket so that no one can see him visiting the dressing room..
Same Name as Father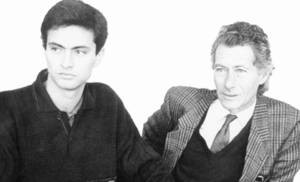 Jose Mourinho has the same name as his father Jose Manuel Mourinho Félix, who was a goalkeeper in Portugal.  Jose Mourinho named his son Jose Mario Mourinho Jr and daughter Matilde Mourinho making names  his family more confusing and interesting.
League Title wins in four countries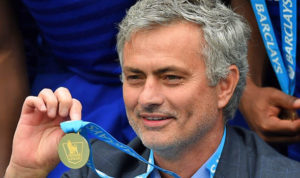 Jose Mourinho has won the league titles in four different countries as a manager in Portugal, England, Italy and Spain. He managed Chelsea, Inter Milan, Porto and Real Madrid where he managed to win the league titles.