People
8 facts about Arsene Wenger you might have missed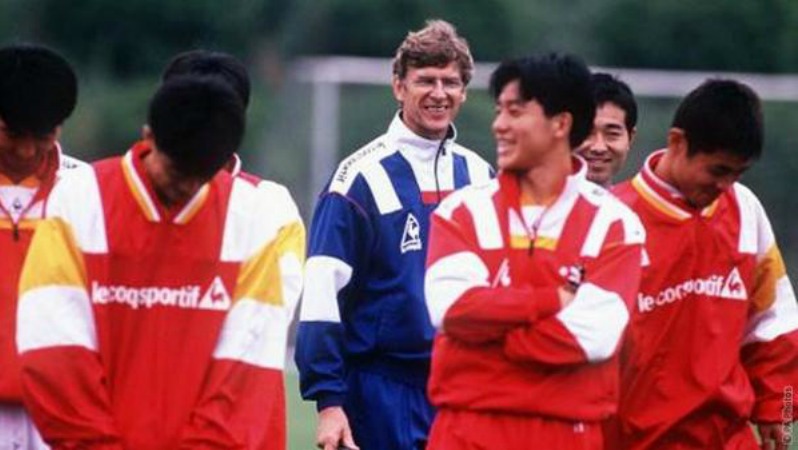 Most profitable Manager
A 2007 survey showed that Wenger is the only manager in  English Premier League who made a profit from transfers. Wenger signed Anelka for £500,000 and sold to Real madrid for £23.5 million after the two years.
Longest manager in Premiere League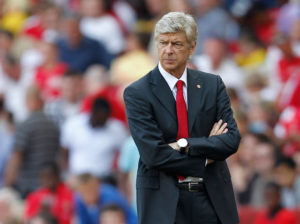 Arsene Wenger is the longest manager in English Premiere League history.He started as a manager in Arsenal since October 1996. He has already spent 19 years as manager in Arsenal.
Threw Pizza at Sir Alex Ferguson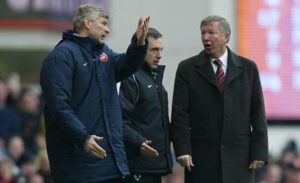 Arsene Wenger and Sir Alex Ferguson are well known famous rivals in the Premiere league history. There are many incidents which defines their rivary. The incident of pizza occured  at Old Trafford on October 2004, when Manchester United ended Arsenal's 49-games unbeaten run  and Arsene wenger allegedly threw the pizza at Sir Alex Ferguson.
Speaks six different languages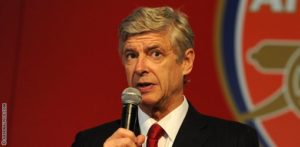 Arsene Wenger has an special talent of speaking six different languages. He can speak French, German, English, Spanish, Italian and some Japanese. No doubt Arsene wenger can also work as an translator.
An asteroid is named afterArsène Wenger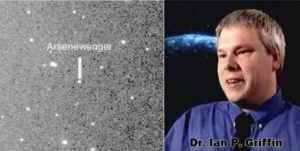 Ian P. Griffin discovered a main belt asteroid on March  29, 1998. He being a fan of Arsenal Football club named the asteroid as 33179 Arsènewenger.
Won Manager of the Year award in Japan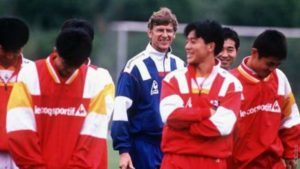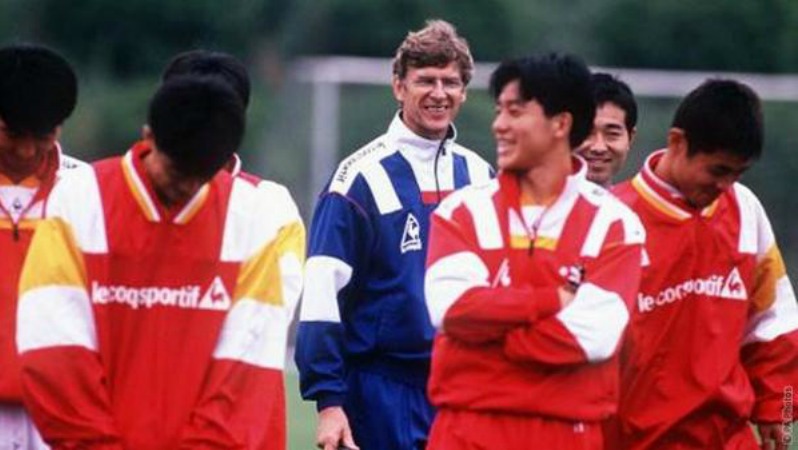 Arsene Wenger has an coaching experience in Japan as in January 1995, Wenger joined Japanese J-League team Nagoya Grampus Eight. He managed the club for 18 months and won the national cup competition and the Emperor's Cup in his first season in the club. He received the J-League Manager of the Year award in 1995.
Holds a Master in Economics.
Arsene Wenger holds a master in Economics from Strasbourg University. He completed the master degree in Economics in 1974.
Mostly Played for Amateur Club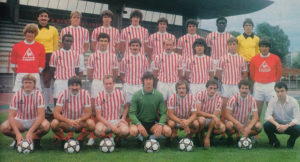 Wenger started his football career in 1996 joining a third division club Mutzig. He played as a  sweeper-defender in the team. After playing for many amateur clubs, he joined RC Strasbourg which won the Ligue 1 title in 1978 . He retired at the age of 32 after wining the league title.